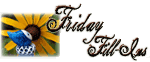 Good thoughts and wishes go out to Janet right now (creator of Friday Fill-Ins) whose father was ill over the holidays and passed away. My boyfriend is in a similar situation and my strength and support goes to him as well; his grandfather passed away on December 24th. I had wanted to extend my trip as the funeral is Monday, but it wasn't practical and my boyfriend assured me that his grandad knew how I felt.
It's January; time for a fresh start.
Fresh fruit is what I crave most right now.
Cork and wine go together like bread and butter.

Love and a phone call is so nourishing.
Let us dare to hope, wish, and want.
One day, I'd like a place (that isn't my parents) to call my home.
And as for the weekend, tonight I'm looking forward to meeting a friend for coffee & meeting her boyfriend, tomorrow my plans include all-you-can-eat sushi with some new friends and Sunday, I want to go to the sale at my LYS and then meet some Terminal City Yarn Wranglers for knitting!