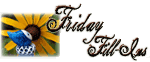 Follow the feeling in the pit of your stomach.
Gravol and a good book is something I always take with me on vacation.
To achieve your goals, you must first know what they are.
That I don't do drugs or smoke is something I'd like you to know about me.
I have an upset stomach.
Rootbeer floats.
And as for the weekend, [last night I was] looking forward to relax, get my oil changed, and sleeeeep, tomorrow my plans include headed to Camp to clean with my BF's mum and Sunday, I want to take my BF's mum (who is from England) around Vancouver!